Pre-Treating the roads is a breeze with PENGWYN's new Slide-In, Direct Application Anti-Icing System! This legged tank system can be customized to your truck's anti-icing needs from 1300 gallons in capacity and more. The unit can run off of most trucks' Central Hydraulic Systems!
Easily loads and unloads from truck using automatic unloading legs or fork truck
Able to operate in a manual or ground speed oriented mode
Capable of treating up 3 lanes at once
Available in 1300 – 2600 Gallon capacities
Frame constructed from galvanized carbon steel
Electrically operated ball valves
Trailer mount units available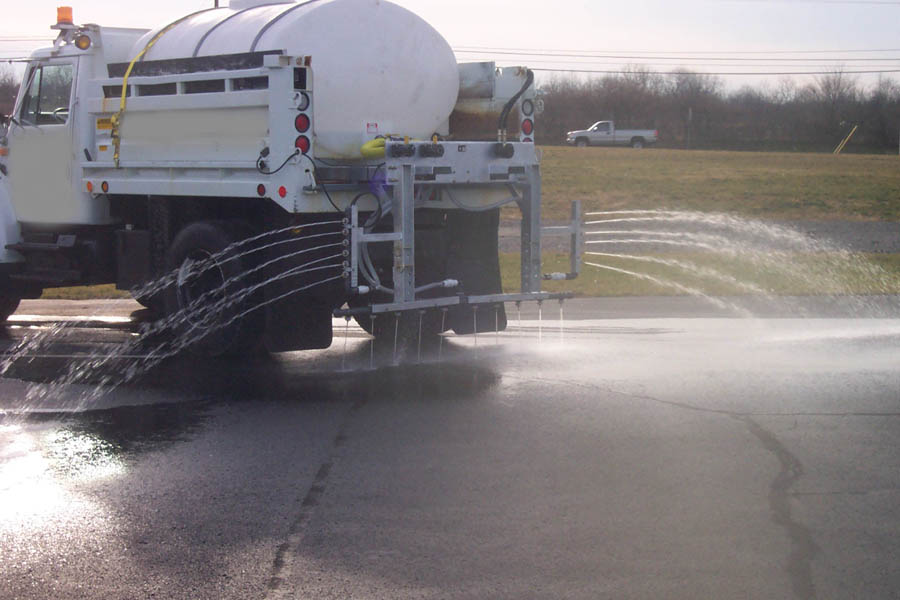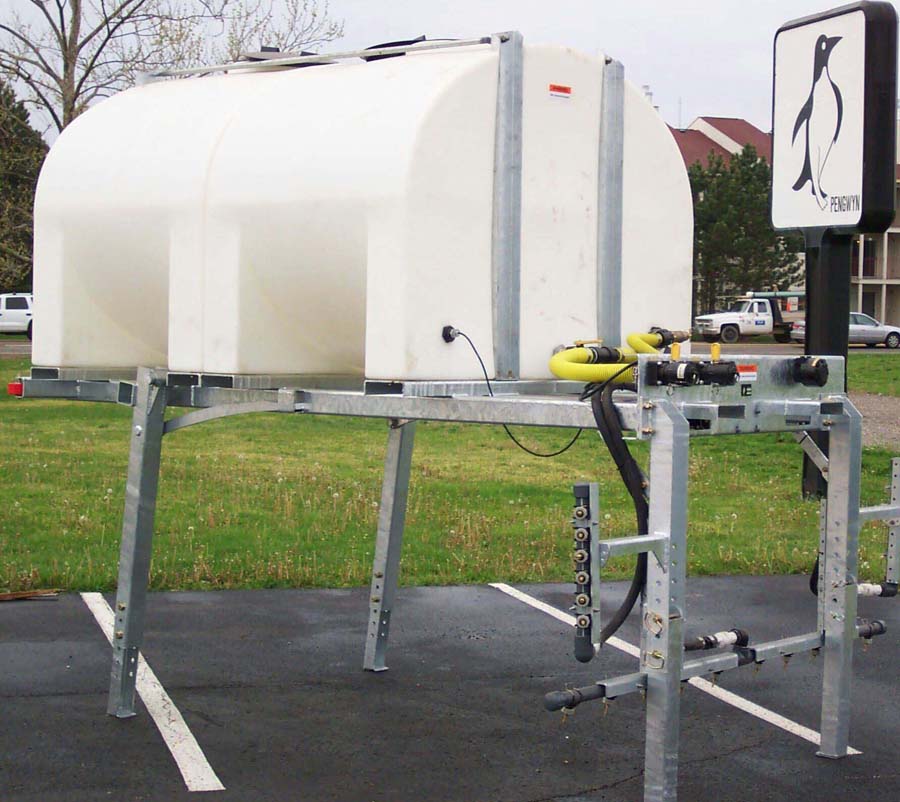 Equip your trailer during snow season with pre-treating equipment. The Skid Brine System incorporates the same galvanized steel framework and heavy duty liquid tanks as the legged brine system.
Large salt brine capacity for pre-treating roadway
Modular tank design eliminates need for surge balls
Quick and easy to disconnect trailer to use the truck for standard snow patrol
Tailgate and salt spreader can remain on the truck while using your trailer to pre-treat
The Skid Brine System can be loaded or unloaded with forks